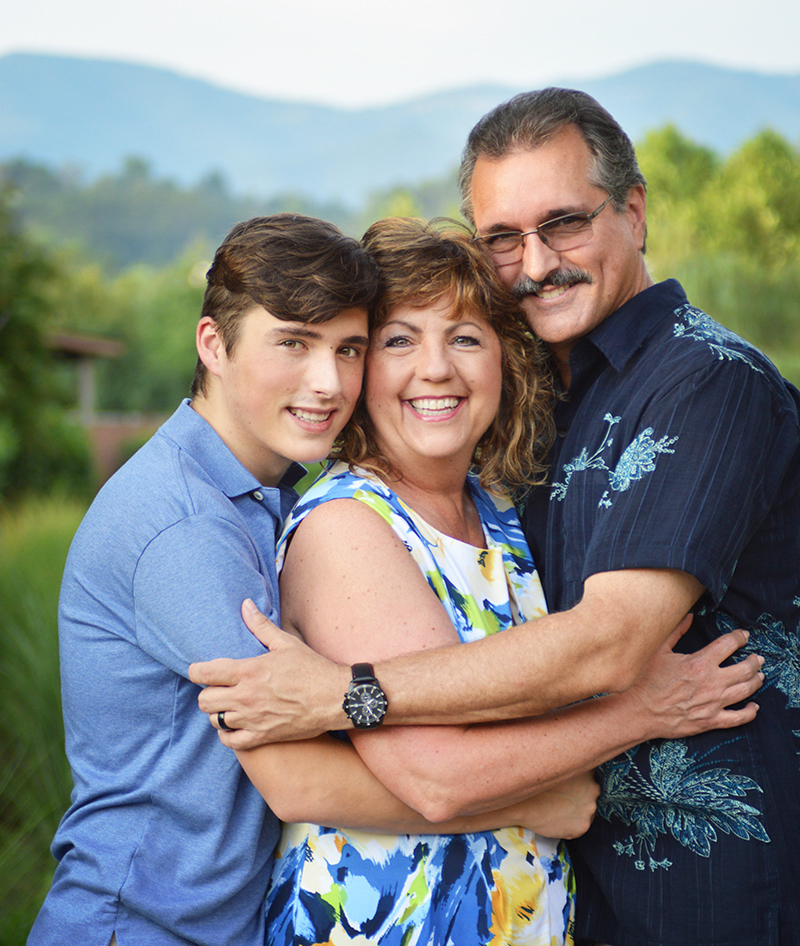 Cindy grew up on a farm in Etowah, TN raising cattle and working the family garden. Her Dad was a conductor on the L & N Railroad after serving in the US Army. After college, Cindy moved to Florida and entered the banking industry which led her to mortgage lending. Ultimately, she opened All Florida Mortgage which operated in Fort Lauderdale, FL and had an office in Los Vegas, NV, for 11 years.
While in Florida Cindy met her husband and partner, Brad who was a real estate appraiser. After their son, Chase, was born they moved back to Tennessee where Cindy worked as a real estate administrator in Athens and Maryville. She and Brad then opened Heart and Soul Glass Designs, a custom glass etching business which continues to thrive and provide them a creative outlet. Since Brad proudly served in the Air Force as a Crew Chief, the couple is delighted that Chase has also chosen to serve in the Air Force in his father's footsteps.
Cindy and her family enjoy hiking in the mountains, are avid movie buffs and active members of Foothills Church. Additionally, she volunteers at The Pregnancy Resource Center in Maryville. Cindy enjoys helping people achieve their goals by energetically applying her extensive experience and knowledge of the real estate business.